Lightbox Radiology Education provides face to face radiology courses and online e-learning solutions.
Our goal is to provide the highest quality and most effective radiology teaching from university students to experienced radiologists, both through face to face and online learning solutions. The rapid growth of Lightbox Radiology Education is testament to our dedicated team of radiologists, education and administrative staff.

Our RANZCR and International Radiologists offer unique workshops, where you review exams guided by the approach of subspecialist radiologists, allowing you access to their knowledge and experience.

Welcome to Lightbox!
Find out more about us.
New Release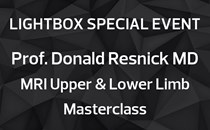 2020 Course Calendar Out Now
We're heading back to our favourite domestic locations as well as some exciting new international destinations.
Where will Lightbox take you in 2020?
Book online now.
Latest News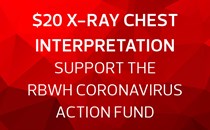 Support the RBWH Coronavirus Action Fund
If you'd like a refresher or you aren't confident in reading a Chest X-ray, now is the time to update your skills.
Enrol in our X-Ray Chest Interpr…
Find out more.